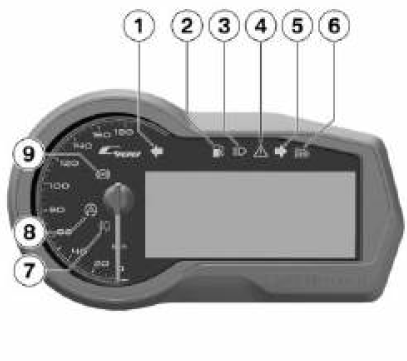 Turn indicator, left
Fuel reserve
High beam
General warning light
Turn indicator, right
Alarm system LED
with auxiliary headlamp OA
Additional headlight
ASC
ABS
Multifunction display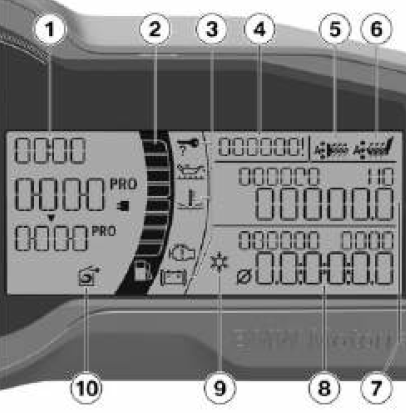 Time
Fuel fill level indicator
Warning symbols
Text field for warnings
Set heating stage
Set heating stage
Trip odometer
Service display
Displays of the onboard computer
Outside temperature warning
BMW flexcase
Warning lights
Displays
Warnings are displayed with appropriate warning lights.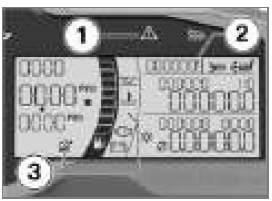 Warnings for which no separate warning light is available are indicated by the 'universal' warning light 1 in conjunction with a warning notice at position 2 such as LAMPF! or a warning symbol 3 in the multifunction display.
The universal warning light lights up in either yellow or red depending on the urgency of the warning.
If several warnings are active, all corresponding warning lights and warning symbols are displayed; warnings are alternated in the display.
You will find an overview of the potential warnings on the following pages.
Overview of warning indicators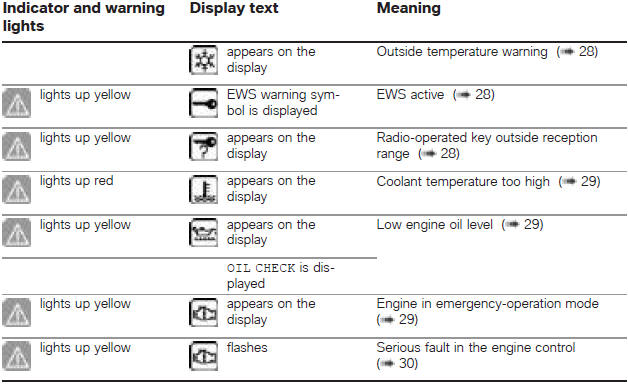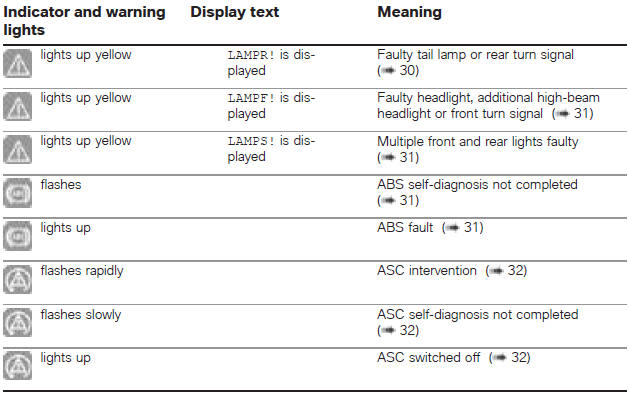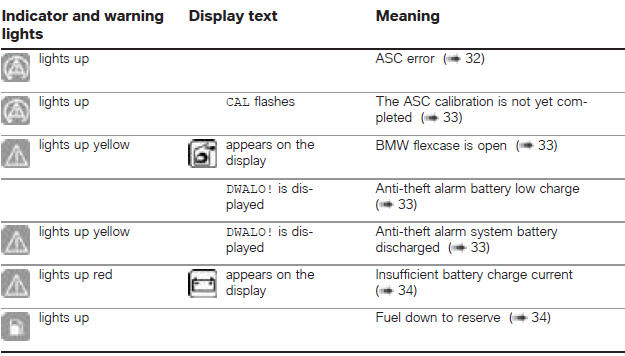 See also:
Ice crystal symbol is displayed. Possible cause: The ambient temperature measured at the vehicle is lower than 37 ºF (3 ºC). WARNING Risk of black ice, even above 37 ºF (3 ºC)