Read this manual carefully
This Owner's Manual contains important information on safety, operation and maintenance of your KYMCO Xciting scooter.
Any one who operates your scooter should carefully read and understand the contents of this manual before riding the scooter.
For your safety, understand and follow all of the warnings contained in this Owner's Manual and the labels applied to your scooter.
This Owner's Manual should be considered a permanent part of the vehicle, keep it with your scooter at all times.
ON-ROAD USE ONLY This scooter has been designed to be used on the road.
Particularly important information is called out in this manual by the following icons and notations:

The SAFETY ALERT symbol with the exclamation point in the triangle means ATTENTION! BE ALERT! YOUR SAFETY CAN BE AFFECTED.

Failure to follow instructions associated with a WARNING symbol could result in severe injury or death to the rider, a passenger, a bystander, or a person inspecting or repairing the scooter.

A CAUTION symbol indicates that special precautions must be taken to avoid damaging the scooter.

The NOTE symbol indicates key information about a procedure or to clarify an operation
California Proposition 65

This product contains or emits chemicals known to the State of California to cause cancer and birth defects or other reproductive harm.
Battery & EFI Damage Alert

To avoid damage to the scooter's electronic fuel injection system, do not remove or install a battery wire when the ignition switch is in the "ON" position.
MODEL IDENTIFICATION
Xciting 500i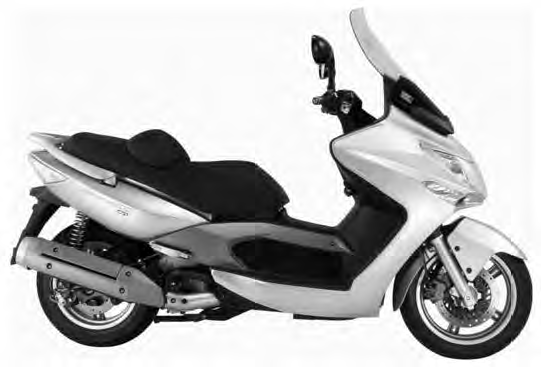 Xciting 250/300i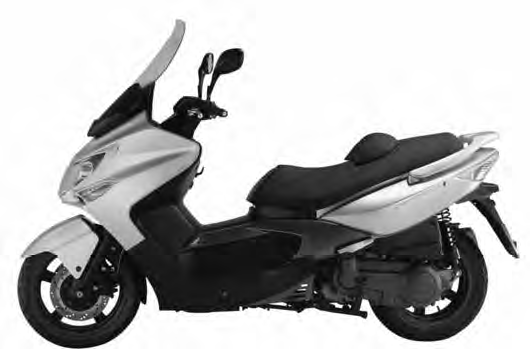 Xciting 500Ri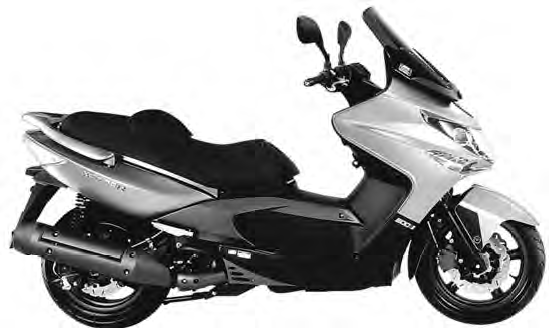 Xciting 250/300Ri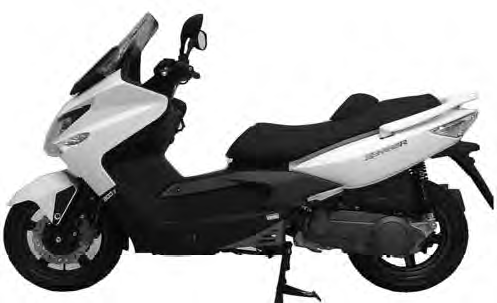 Xciting 250/300/500i front brakes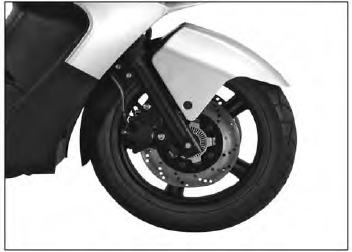 Xciting 250/300/500i rear brake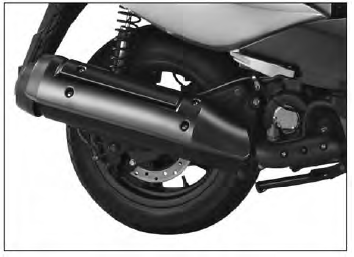 Xciting 250/300/500Ri front brakes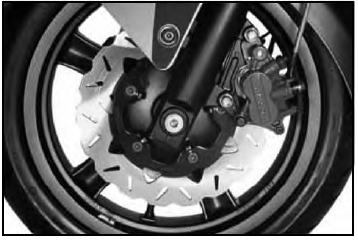 Xciting 250/300/500Ri rear brake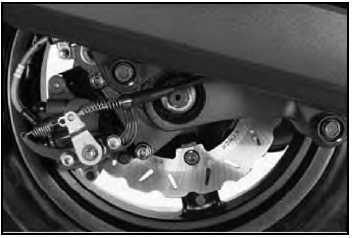 Xciting 250/300/500Ri Instruments and Indicators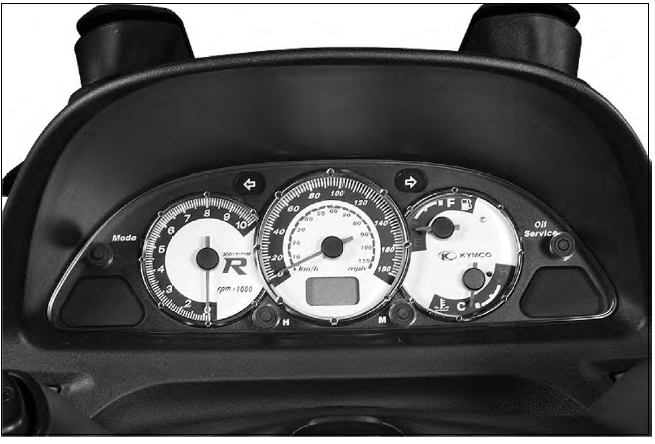 See also:
Thank you for purchasing this KYMCO Xciting scooter, and welcome to the KYMCO riding family. Please read this owner's manual carefully before riding so that you will be thoroughly familiar with the proper operation of your scooter controls, its features, capabilities, and limitations.