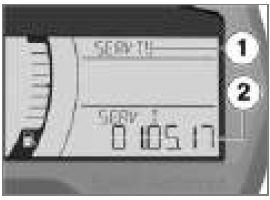 If service is due within a month, SERVT! 1 and the service date 2 are displayed. It is briefly displayed following the Pre-Ride-Check.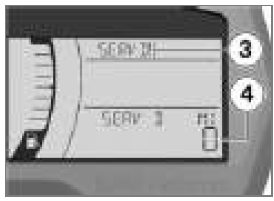 If the service is due within 700 miles, SERVD! 3 and the remaining distance 4 are displayed and counted down in steps of 100 miles. It is briefly displayed following the Pre-Ride-Check.

When a service date elapses without service, the general warning light lights up in yellow, appearing together with the date and mileage (kilometerage) display.
SERVD! or SERVT! is displayed permanently.
NOTICE If the service display appears more than a month before the service date, the current day's date must be reset in the instrument cluster. This situation can occur if the battery was disconnected.
Oil level indicator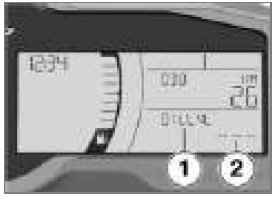 The oil level display 1 provides information on the oil level in the engine. This display can only be activated when the vehicle is stopped.
The conditions required for using the oil level display are as follows:
Engine at normal operating temperature.
Engine idling for at least ten seconds.
Side stand retracted.
The Scooter is standing upright.
The possible displays at locations 1 and 2 mean:
OILLVL OK: the oil level is correct.
OILLVL CHECK: check the oil level during the next refueling stop.
OILLVL -- -- --: no measurement possible (above-mentioned conditions not met).

If the oil level is too low, the corresponding warning symbol is displayed.
Ambient temperature

When the outside temperature drops below 37 ºF (3 ºC) the temperature display responds by flashing a warning indicating possible ice formation on the road surface. The display automatically switches from any other mode to the temperature reading when the temperature drops below this threshold for the first time.
Indicator and warning lights with connectivity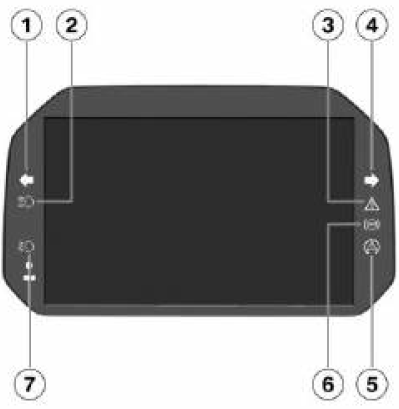 Turn indicator, left Operating turn signals
High beam
General warning light
Turn indicator, right
ASC
ABS
with auxiliary headlamp OA Additional headlight
TFT display in Pure view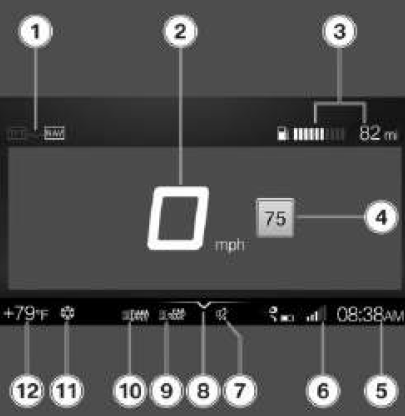 Operating focus change
Speedometer
Rider info status line
Road sign detection
Time
Connection status
Muting
User help
Set heating stage, heated grips
Set heating stage, seat heating
Outside temperature warning
Ambient temperature
TFT display in menu view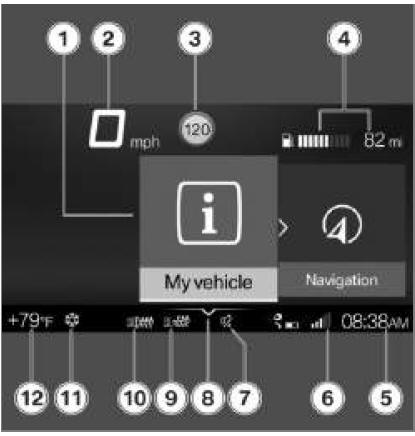 Menu panel
Speedometer
Road sign detection
Rider info status line
Time Set clock
Connection status Pairing Bluetooth
Muting
User help
Set heating stage, heated grips
Set heating stage, seat heating
Outside temperature warning
Ambient temperature
See also:
General warning light lights up yellow. LAMPS! is displayed. Possible cause: Multiple front and rear lights are faulty. Please read the fault description provided earlier in these instructions. ABS self-diagnosis not completed