The electrical system is protected by fuses placed near the battery. (1) (fuses from F1 to F7)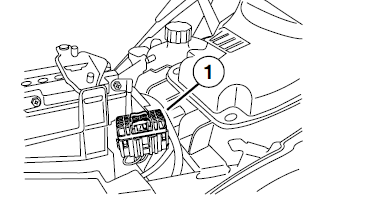 If a fuse often blows this is usually a sign of a short circuit in the electrical circuit. You are advised to have the system checked by a registered dealer.

You are advised to switch off the ignition before changing a fuse and always to replace it with a fuse of the same rating. If you do not do so, this may lead to damage in the electrical circuit or even a fire.
Bulb replacement
Headlight bulb
The front panel must be removed before a headlight bulb can be replaced.
Indicator bulbs
The front panel must be removed before an indicator bulb can be replaced.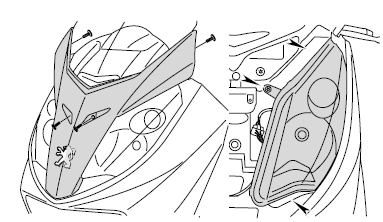 Rear light and indicator bulbs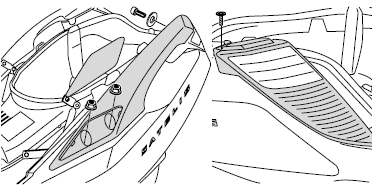 Remove the grab handle
Remove the taillight
You are advised to contact a registered dealer to have this operation carried out.
Headlight adjustment
The headlights are adjusted using one setting screw per headlight.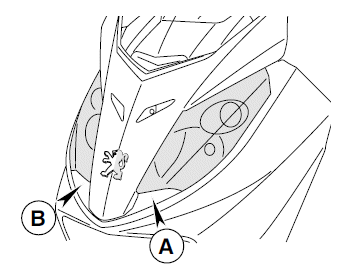 Screw (A) for the left light.
Screw (B) for the rig ht light.
Fuse allocation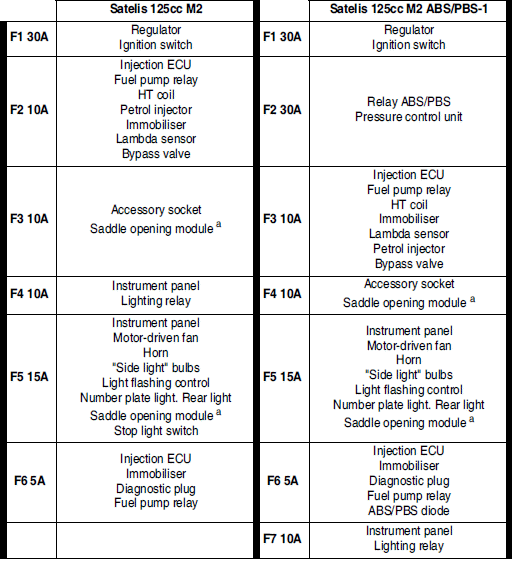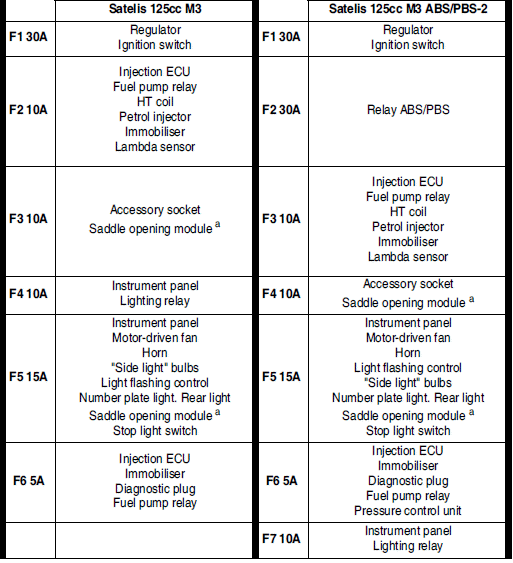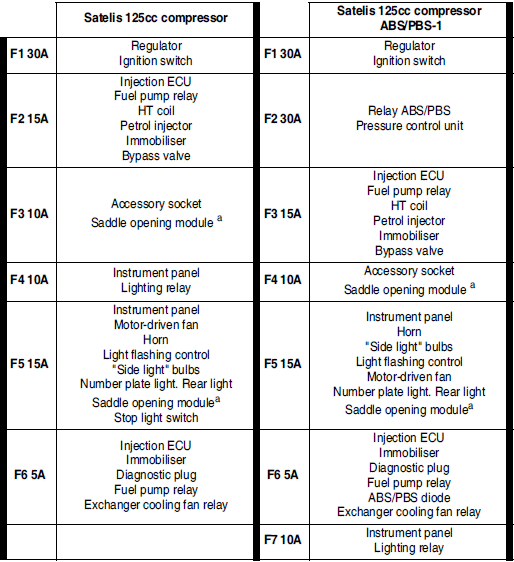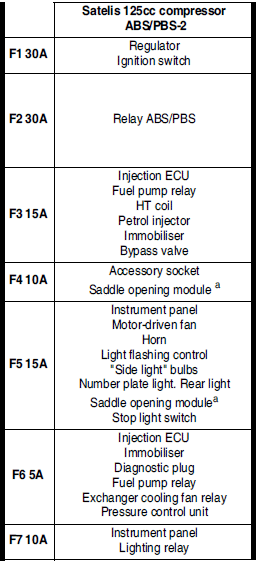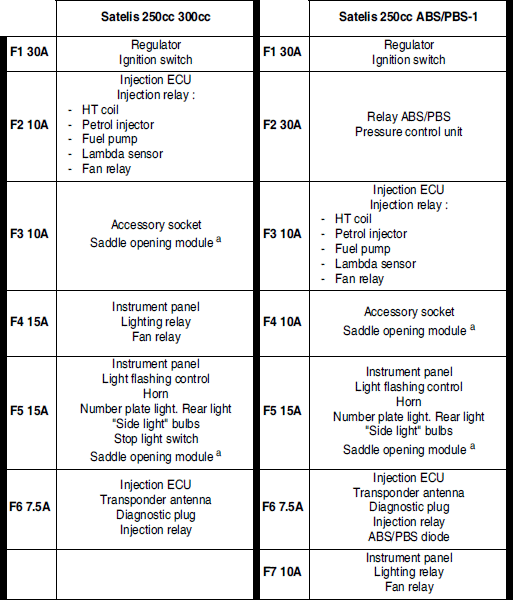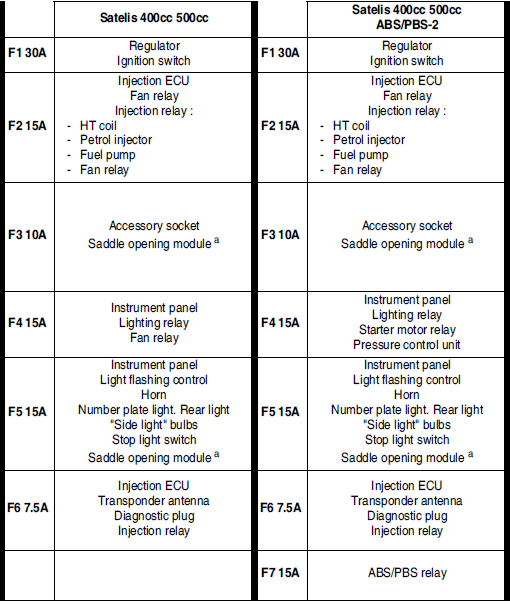 See also:
Tyre pressure should be cold-checked regularly. Incorrect pressure causes abnormal wear and affects road behaviour, thus making driving dangerous. If the wear limit on the tread is reached (A), you are advised to go to a registered dealer to change the tyres.