REMOVAL
Remove the left center body cover.
Remove the three bolts and the left front cover.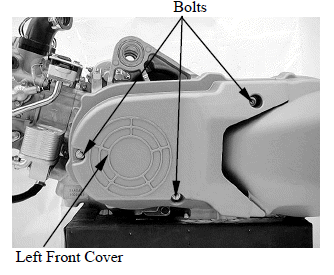 Remove the two bolts and left rear cover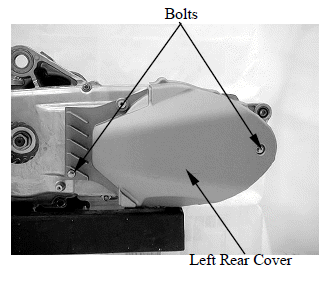 Remove the eight bolts and left crankcase cover.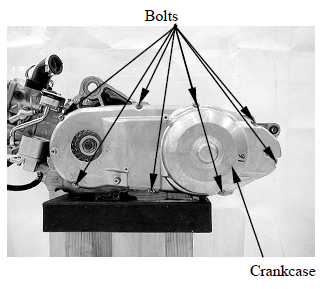 Remove the dowel pins and gasket.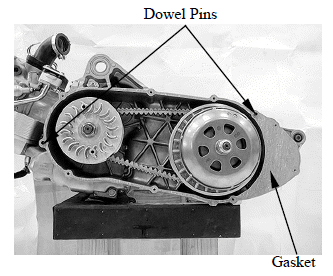 DRIVESHAFT BEARING REPLACEMENT
Remove the snap ring.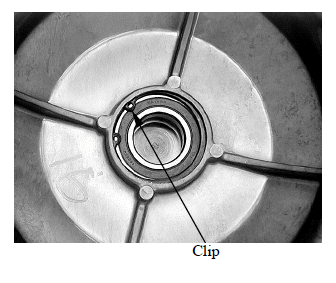 Heat the left crankcase cover around the driveshaft bearing with industrial dryer.
Remove the driveshaft bearing from the left crankcase cover.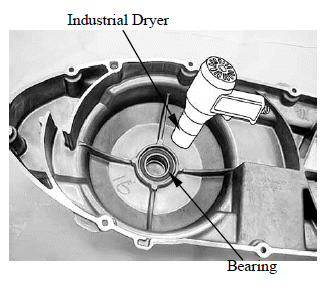 Install the new driveshaft bearing into the left crankcase cover using a special tool.
Special tool: Oil seal & bearing install E014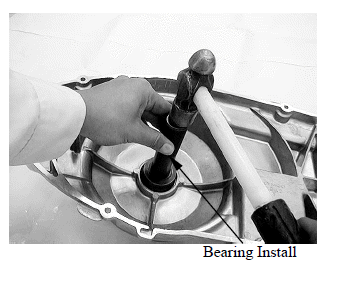 INSTALLATION
Installation is in the reverse order of removal.
Clean the gasket on the left crankcase before installation.
See also:
SCHEMATIC DRAWING SERVICE INFORMATION
REMOVAL Remove the left crankcase cover. Hold the drive pulley face with the special tool and loosen the drive pulley face nut. Special tool: Universal holder E017