SCHEMATIC DRAWING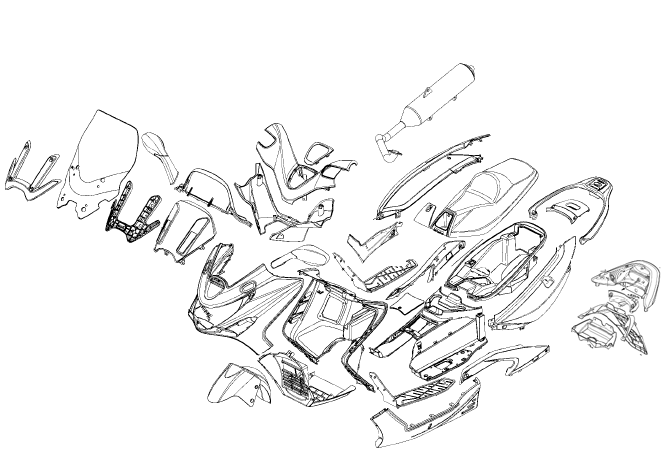 SERVICE INFORMATION
GENERAL INSTRUCTIONS
When removing frame covers, use care not to pull them by force because the cover joint claws may be damaged.
Make sure to route cables and harnesses according to the Cable & Harness Routing.
TORQUE VALUES
Muffler mount bolt 35 N*m (3.5 kgf*m, 25 lbf*ft)
Exhaust pipe joint nut 20 N*m (2 kgf*m, 14 lbf*ft)
Exhaust pipe band bolt 21 N*m (2.1 kgf*m, 15 lbf*ft)
TROUBLESHOOTING
Noisy exhaust muffler
Damaged exhaust muffler
Exhaust muffler joint air leaks
Lack of power
Caved exhaust muffler
Clogged exhaust muffler
Exhaust muffler air leaks
See also:
SEAT REMOVAL Unlock the seat with the ignition key. Open the seat. Remove the two nuts and seat damper unit. Remove the two nuts and the seat.