Exploded View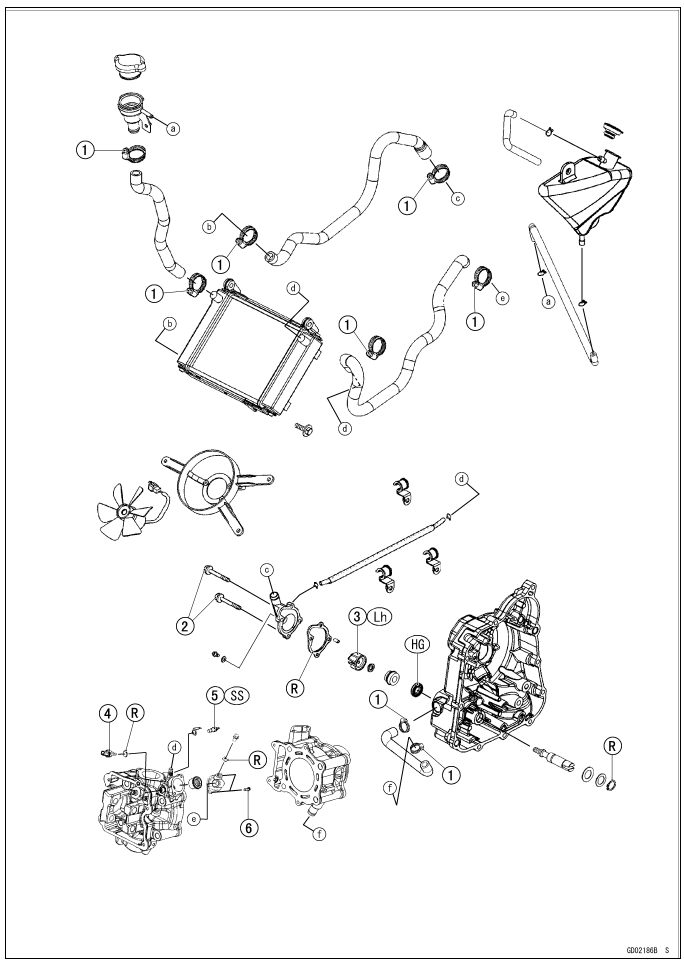 HG: Apply high-temperature grease.
Lh: Left-hand Threads.
R: Replacement Parts.
SS: Apply silicone sealant.
Coolant Flow Chart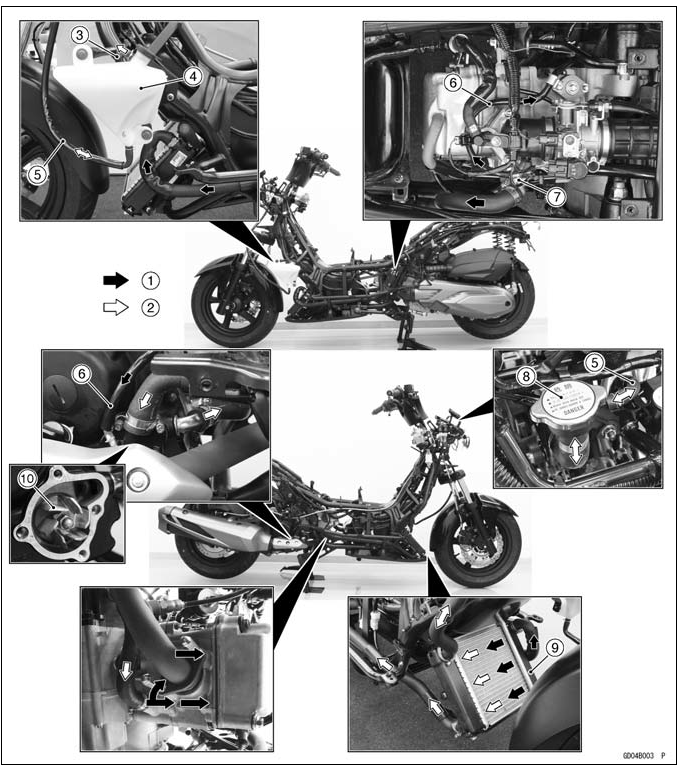 Hot Coolant
Cold Coolant
Reserve Tank Overflow Hose
Reserve Tank
Radiator Overflow Hose
Water Bypass Hose
Thermostat
Radiator Cap
Radiator
Water Pump
Specifications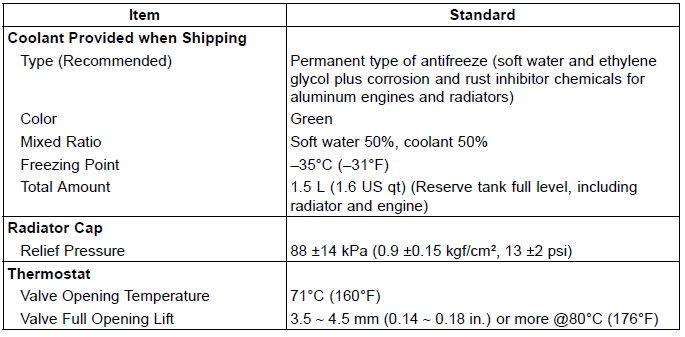 Special Tools and Sealant
Outside Circlip Pliers: 57001-144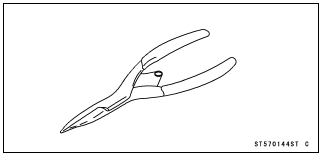 Oil Seal Driver

37.5: 57001-1660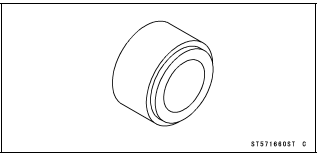 Bearing Driver Set: 57001-1129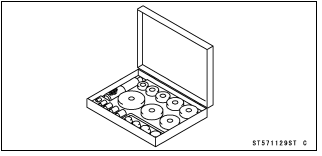 Liquid Gasket, TB1211F: 92104-0004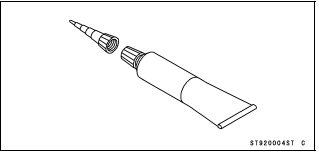 See also:
Fuel Tank Removal WARNING Gasoline is extremely flammable and can be explosive under certain conditions, creating the potential for serious burns. Make sure the area is well ventilated and free from any source of flame or sparks; this includes any appliance with a pilot light. Do not smoke. Turn the ignition switch off. Disconnect the battery (-) terminal. To avoid fuel spills, draw it from the tank when the engine is cold. Be prepared for fuel spillage; any spilled fuel must be completely wiped up immediately. Open the fuel tank cap. Draw the fuel out from the fuel tank with a commercially available pump. Use a soft plastic hose [A] as a pump intake hose in order to insert the hose smoothly. Put the hose through the fill opening [B] into the tank and draw the fuel out.
Coolant Deterioration Inspection Remove the front fairing (see Front Fairing Removal in the Frame chapter). Visually inspect the coolant in the reserve tank [A].