The frame and engine serial numbers uniquely identify your scooter and are required in order to register your scooter. They may also be required when ordering replacement parts.
The frame number is stamped on the rear of the frame body inside the luggage box.
The engine number is stamped on the left side of the crankcase.
You should record these numbers and keep them in a safe place.
Frame number
1. Open the seat.
2. Remove the document compartment.
3. Remove the clips.
4. Remove the tool box.
5. Install the parts in the reverse order of removal.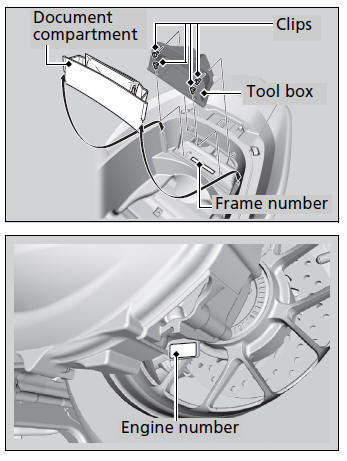 Specifications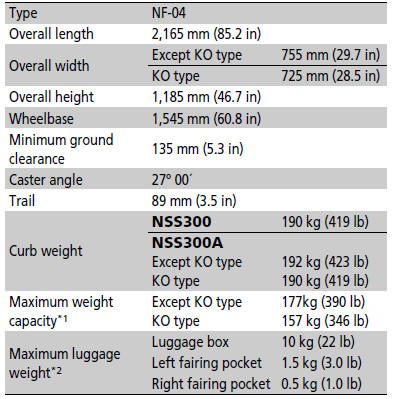 *1 Including rider, passenger, all luggage, and accessories
*2 Includes the weight of the luggage and added accessories.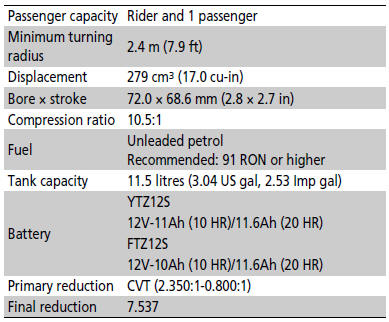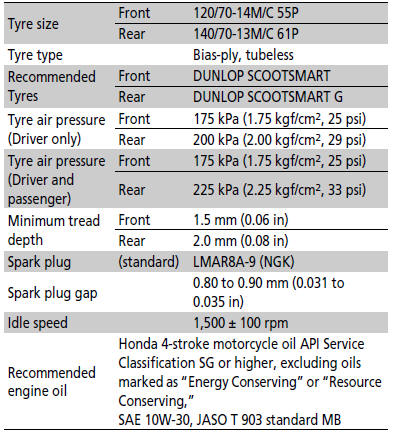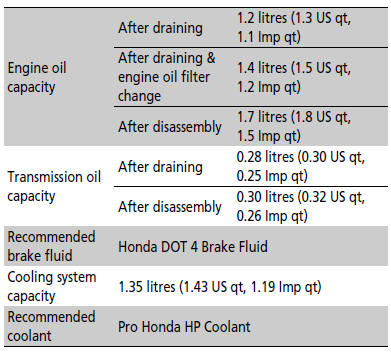 See also:
If you store your scooter outdoors, you should consider using a full-body motorcycle cover. If you won't be riding for an extended period, follow these guidelines: Wash your scooter and wax all painted surfaces (except matte painted surfaces).