Remove the LH side fairing. See: Procedure 3.
Remove the air filter cover (9 bolts) and its seal.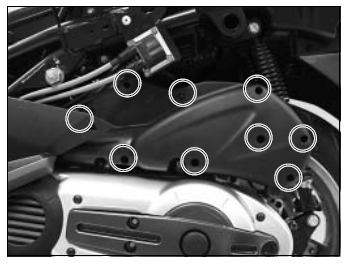 Remove the air filter. (1)
Clean or change the filter according to the maintenance recommendations.
Lubricate the air filter with a special oil for air filters and squeeze out the excess oil.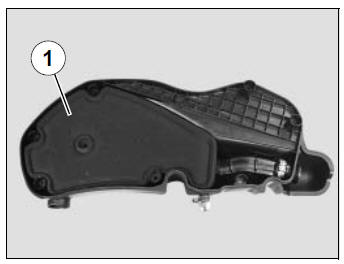 Remove the inlet silencer drain plug to let humidity and oil drip out. (2)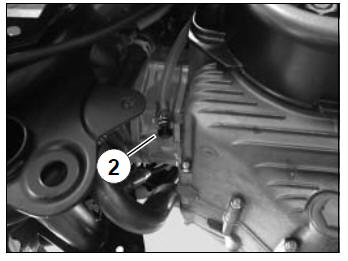 Removal of the transmission air filter
Replacing the rollers and the drive belt
Remove the bottom panel (Left side).
Remove the 2 air filter box fixing bolts (1).
Remove the transmission cover trim. (2) (4 screw)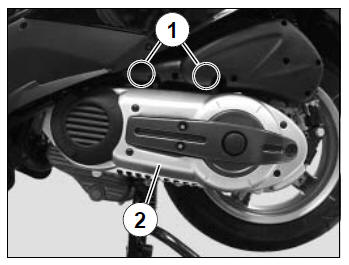 Remove the transmission cover hood. (3) (3 screw)
Remove the transmission air filter. (4)
Blow the air filter with compressed air.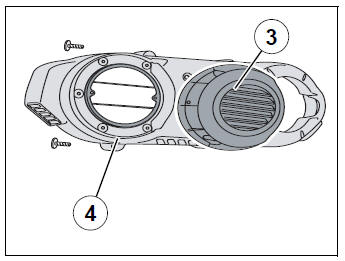 Remove the transmission cover. (Refer to the workshop manual: 400/500cc engine. 4 valves. Reference: 759533.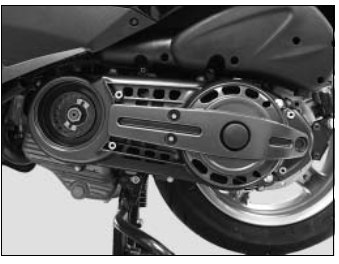 Removal of the spark plug
Note:
400cc engine: 1 spark plug
500cc engine: 2 spark plugs
Remove the access door. (Left side)
Disconnect the suppressor.
Remove the spark plug.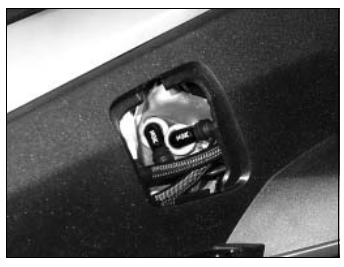 Essential precautions: When re-installing, srew in the spark plug (a few turns) by hand. For torquing, use a spark plug wrench equipped with a dial.
Tightening torque: 1.2 m.daN.
Draining the cooling circuit
Note: The cooling system is drained when the engine is cold.
Remove the footboards. See: Procedure 6.
Remove the header tank cap.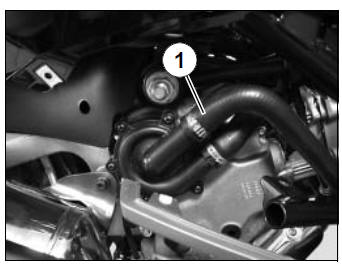 Disconnect the water pump and cylinder head hoses. (1 and 2)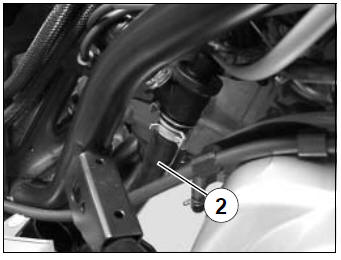 Filling the cooling system.
Connect the hoses.
Fill the circuit with 1.4 L of coolant.
Loosen the bleeder screw (2) to remove air contained in the engine.
Close the bleeder screw.
Tightening torque: 0.3 m.daN.
Start the engine and accelerate in order to warm it up.
Stop the engine once it reaches its operating temperature. Approximately 90ВєC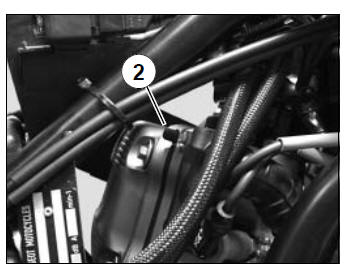 Check the coolant level in the header tank.
If necessary add coolant in the header tank
Maximum level
Minimum level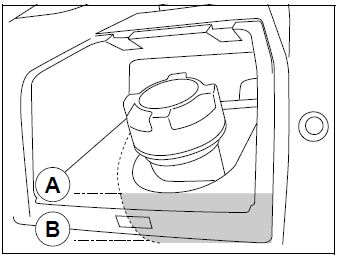 Note: Check the level with the machine parked on its centre stand, on level ground.
See also:
Remove the engine's oil filler cap. (1) Remove the cap and the filter to drain oil from the engine. (2) (Check the condition of the O-ring and change it if necessary). Using a facom D155 type oil filter notched cap wrench, remove the oil filter.
Remove the bottom panel. (13 screw) Remove the transmission cover trim. (4 screw) Remove the access doors Remove the battery bracket. See: Procedure 9. Disconnect the lambda sensor. (1) Remove the exhaust assembly Remove the fuel injector without disconnecting the supply hose. (2)